Construction Management covers a wide area, extending well beyond BIM and involving everybody in a building project from the client and architects to engineers, contractors and suppliers. It is based around the efficient use of information gathered from all disciplines within the project, and the processes that enable it to be shared between each participant to enhance productivity, meet budgets and deadlines, solve construction and design issues and otherwise run a project profitably and efficiently.
The Construction Management Seminar provides an opportunity for clients, senior managers, project managers, practice managers and others involved in managing large scale construction projects to look at the issues involved in Construction Management, the problems that typically occur that cause projects to fall behind schedules and lose money and impetus, ways in which more efficient projects can be established and run, and a number of technologies and applications that may provide the answers.
The Seminar will take the form of a series of presentations, to be held at the Institute of Civil Engineers on the 28th June at the ICE Building, given by experts within different fields in the construction industry, followed by a lunch, giving delegates the opportunity to talk to colleagues and industry peers on one of the industry's hottest and most relevant subjects. The afternoon session will cover technical advances in the presentation of information, looking at the latest 3D modelling and virtual reality tools, site monitoring and other technical wizardry used to assist construction management. The final session is a Q and A session, which, at our last seminar last November, which proved so popular with questions from the audience, we overran by over half an hour! This final session is really what the seminars are about, the chance to question experts on topics that matter to you, make industry contacts and learn about the latest developments in the sector. After the Q&A session there will be networking drinks, and a chance to talk to the panelists and other delegates in more detail, and of course make ever useful industry contacts. We hope you can join us on the 28th June!
Reserve and Hold - need to check work or diary commitments? Or waiting for expense approval? With Reserve and Hold you can reserve your seat and we will hold it for you for 10 days whilst you get things organised. Tickets only cost £25 ex vat and include access to all 5 speakers, lunch, and the live Q&A panel debate where you can put your questions directly to the panel. Your ticket also gives you entry to the post event networking drinks. Due to limited seating capacity, seats will sell out quickly so please click here to reserve your seat today.
Click here to Reserve and Hold.
Agenda
9:00 - 9:45
Registration
9:50
Introduction David Chadwick, Editor Construction Computing
10:00
Planning for Success

Before construction commences, a sound strategy must be established to set targets, evaluate resources, take on board constraints and limitations, and to clarify schedules, set budgets and, most importantly, identify risks, and ask the following questions. What are the key elements of Construction Management? Who are the main players, and what are their responsibilities? Who co-ordinates the information they supply and who makes decisions based on that information? What are the principal causes of failure within a project – and why? What pointers are available to indicate a project going astray? How can these be addressed before they become critical?

10:40
Building the Team

Speaker – A Client based presentation – Someone who has responsibility for such on major contracts

What resources will the project require, and how do you go about selecting the most effective team members, contractors and suppliers, check their records, assign roles and establish their responsibilities? Will the selected team members require training on the ERP or Project management solution you will be using to manage the project? What measures can you put in place to monitor their performance levels during the project? What about software? Is BIM the answer, or Project Management? Do they have limitations on a construction site? How do we ensure co-and sub-contractors are working off the same page, and can we include component suppliers, fabricators and equipment hire companies (cranes, and other temporary structures) within the construction management framework? How do we involve back office applications, communications and auditing within the construction management process? How soon do we involve Asset and Facility Managers in the planning, design and construction processes. What information do we earmark for post construction asset management?

11:10
Mid-morning break
11:30
Controlling the Data Flow

Speaker – A representative from a rival doct and process mgt company

Information is the key to the successful management of a construction project? Where does that information come from, and how is it used? How do we combine information from the BIM model and construction monitoring systems to provide real-time construction status checking? In the light of recent events, what are the ethical and security issues surrounding the use of information gathering and usage? What steps do we need to take to ensure that the information we are gathering to plan and run a construction project, is correct and legally valid – bearing in mind the new Government guidelines on GDPR (General Data Protection Regulation)?

12:00
Integrating Project Management Within ERP

Speaker - IFS representative

Controlling construction projects in real-time requires better integration between project management and ERP (Enterprise Resource Planning) to avoid work being performed on outdated revisions, duplicate data entry, schedule slip, and unpleasant surprises that can threaten profitability. Managing cash in a project environment also requires very thorough integration, as contract management, purchasing, and other functionality plays a role in determining committed cost, the degree to which firm obligations or purchases have been made with regard to project expenditures. Very few applications can track committed cost. Both of these contribute towards effective risk management in projects, the major concern of stakeholders and owners exposed to financial risk and potential legal repercussions they cannot predict or mitigate.

12:30
Lunch Break and Networking
13:30
Project Monitoring Technologies

Information is better assimilated when it is presented in more visual formats. Are spreadsheet formats like COBie still viable, or useful only as reference documents. What technologies are available for sharing information in meetings and on construction sites – BIM Viewers, Virtual Reality tools, Dashboards, 4D and 5D simulations? What tools are being used for monitoring construction progress – 3D scanners, photogrammetry, surveying equipment, mobile apps? How is this information co-ordinated and used to support the construction process?

14:00
Q and A Session
15:00
Drinks and Networking
15:30
Close
Speakers
Note, more speakers being announced soon
Andrew Norrie

Andrew has 7+ years experience in the 3D CAD / BIM industry having worked for market leaders such as SolidWorks and Graphisoft. Andrew is now Commercial Director at 3D Repo, a young university spin-out company developing a cloud based collaboration platform built around the concept of a database and exchanging data not files, creating exciting opportunities for analysis across projects.
David Chadwick

David Chadwick has been the editor of CAD User and Construction Computing magazines for over 14 years and has been involved in the computer industry since the early 70's. David founded and edited Windfall, the first UK magazine dedicated to Apple computers, and followed the entire move from pen plotters to the latest technologies in colour printing as Senior Research Consultant for IDC and BIS.
Kenny Ingram

Kenny is the Global Industry Director for the following industries: Construction, Contracting, Engineering, Infrastructure and Shipbuilding. In addition he is heavily involved in other Project and Asset Lifecycle industries including Oil and Gas, Energy, Utilities and Defence. Kenny's main responsibilities are to promote the IFS solution to the external marketplace and to educate the IFS workforce on the business issues and challenges these industries face. He is also a key member of the IFS Product Direction Board who are responsible for making decisions on the IFS product strategy. Kenny has been with IFS for 16 years and has worked in the business systems marketplace for over 20 years. He is now regarded as one of the top specialists in Project Based Business systems and has been heavily involved in driving the IFS strategy in this area for the last 16 years. Prior to this Kenny worked in Industry in various positions covering Management & Project Accounting, Supply Chain and Logistics.
More speakers being announced soon
In association with: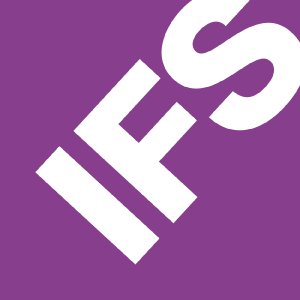 What will you learn?
How to identify the key elements of Construction Management?
How to set targets, evaluate resources, identify risks and ask the right questions.
How to identify the principal causes of failure within a project before it all goes wrong.
How to select team members, contractors and suppliers, and ensure they are all working off the same page.
How to Combine BIM data with construction monitoring techniques for real-time status monitoring
How to integrate project management with ERP and limit financial and legal risk.
What are the latest visual and virtual reality tools for real-time construction management
Plus
Hear presentations from industry experts discussing the pros and cons of each solution
Put your questions to the panel
Network with your peers
Visit free of charge
https://www.ice.org.uk/events/
exhibitions/ice-invisible-superheroes-exhibition
Who should Attend
If you work in an Architectural or Engineering firm and your job is:
Lead Architect
Lead Engineer
CEO
Partner
COO
IT Director
General Manager
Project Manager
Project Director
Engineering Director